If you're a long time follower of my blog you'll know I love showcasing new Durban coffee shops that fit my criteria for awesomeness... and it has been a while since the last one! Enter the new and amazing
Old Town Italy
in Umhlanga. I popped in there for a visit yesterday after having already heard much hype about it, and I wasn't disappointed. On entering I was given the friendliest greeting by Ally, and immediately felt at ease. She introduced me to Kirsten, the GM, who very kindly took some time to sit with me and chat about this wonderful new space and concept, even though the place was busy and bustling at 10:30 AM.
"Old Town, the very word, evokes a sense of history and a portal back to a time when life itself was defined by a seemingly more romantic set of values."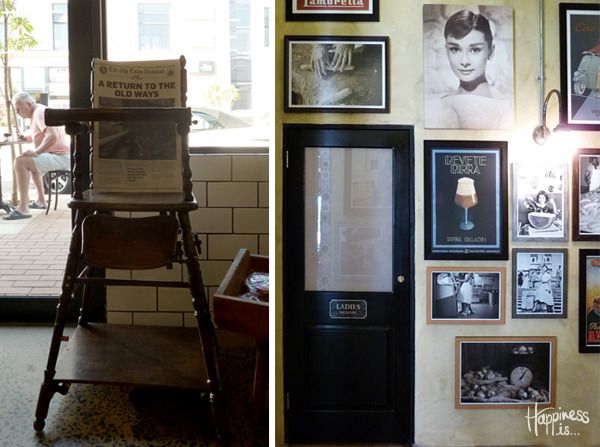 Old Town Italy is owned by the Fratelli group, of
Remo's
fame, possibly best known for their diet-crushing cronuts which are gladly also available at this new spot amongst a plethora of other delicious goodies. Old Town Italy is exactly that - kind of like a little old Italian town in one space. It's got a butchery, bakery, ice cream cart, all the cheeses, seasonal organic vegetables, groceries which are mostly authentic and imported from Italy, and of course a restaurant. All in one space! There's also a variety of seating options available from the bakery area, to the bar counter, to the diner style couches, tables and chairs, and outside seating as well.
I took like a bazillion pics to try and convey the full experience of the place, so click through to see them all ;)